Welcome to Corona Del Mar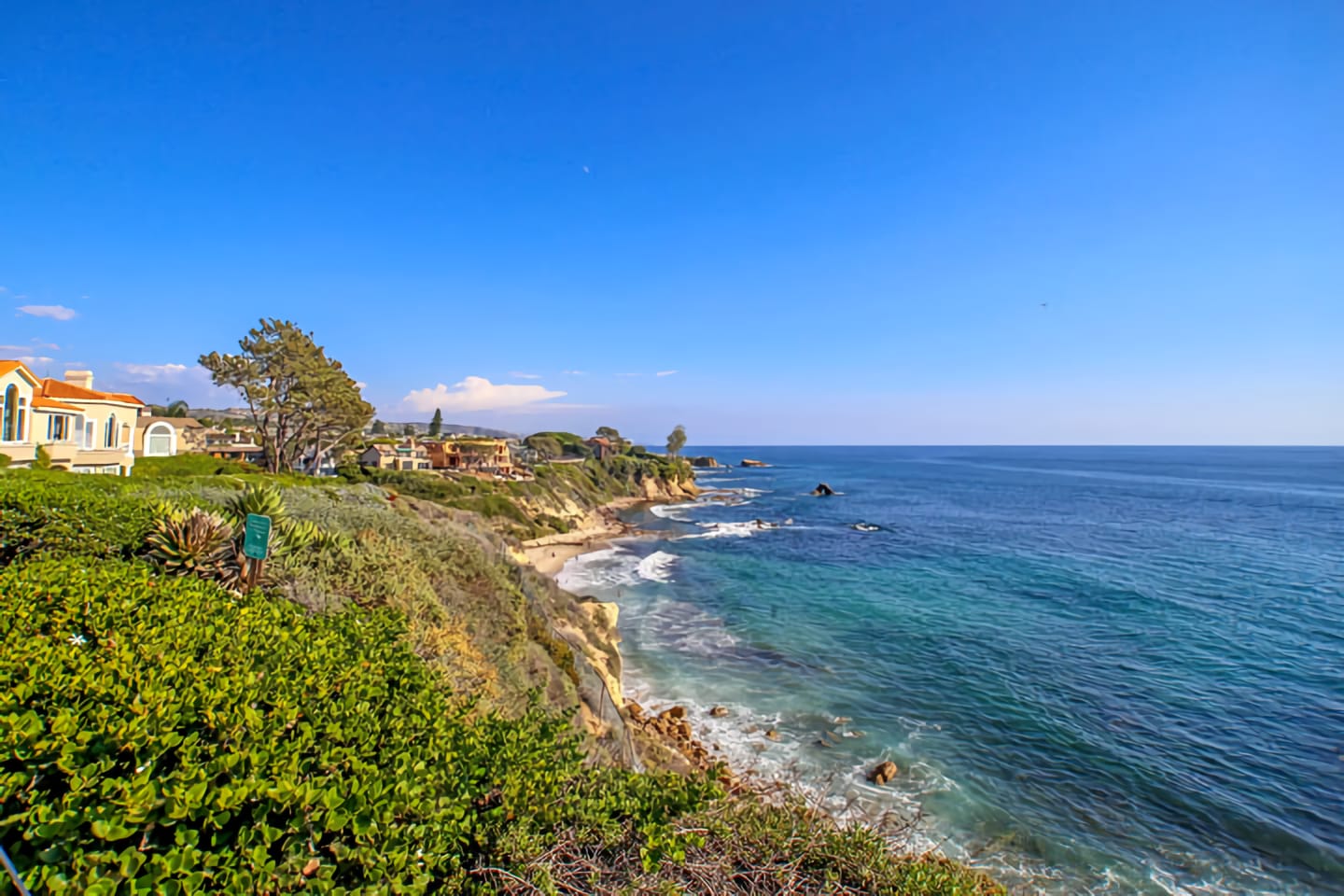 Perched above the cliffs of the Pacific Ocean, Corona del Mar lives up to its name, "Crown of the Sea." Locals call it "Corona Del Mar," and though the chic hamlet is part of Newport Beach, it has an aesthetic all its own. Corona Del Mar real estate features vintage cottages and stunning new houses side-by-side on flower-named residential streets. Visitors can enjoy restaurants, quiet music spots, and gastropubs to feed their hunger for diverse dining choices at a popular destination Beach Community.

The two main and most easily accessible Corona del Mar beaches are Big Corona and Little Corona. Big Corona features surf, cliffs, a jetty, and a variety of activities from surfing and skimboarding to volleyball. Surfing enthusiasts can see the waves once carved up by surfing legend Duke Kahanamoku, the area's first recognized surfer. Little Corona is a quiet little paradise, offering a more tranquil and relaxing environment. The greatest attraction here is the tide pool, where an up-close adventure with sea life can be found.

If you enjoy an active lifestyle, Corona del Mar's beaches provide the perfect backdrop for jogging, ocean swims, stair climbing, or if you're brave enough, one of the many beach fitness boot camps offered on the sand. Discover more about living in the area and homes for sale in Corona Del Mar with Kimberlee Drake, a premier Newport Beach real estate agent!

Regardless of how you spend your day in Corona del Mar, the community's Inspiration and Lookout Points are two of the most magnificent places to catch the stunning Newport Beach sunsets.

Read more about Corona Del Mar.