Newport Beach's natural beauty sets the tone for homes of sun-drenched color palette, shimmering water and an overall desire to bring the outdoors inside and vice versa. Here are some boutiques that have a penchant for coastal-oriented accessories and art objects by local artisans offering the perfect balance of nature, with a nod to the elegant coastline we love to admire and call home.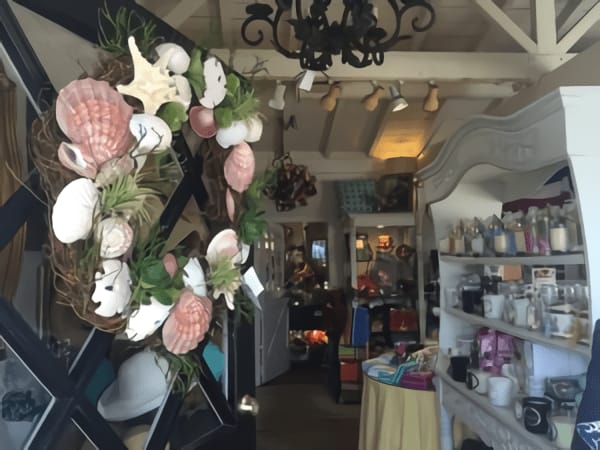 Island Home
This is a charming home décor store on Balboa Island. Customers feel as though they are entering a seaside cottage and the shell and starfish inspired wreath on the front door certainly is welcoming. Once inside, it is a treasure trove of home décor and goodies galore. Eyes dance from the elegant tassels that adorn the front counter to the nautical ceramics and serving pieces. There are scented candles, guest towels with anchor embroidery, vases, beautiful seashell shaped serving trays, guest napkins, mugs with nautical designs, pillows, TV trays with Catalina motif and luggage racks for a guest room. I have been looking everywhere for those! This fun-filled store is much larger than one might think. Step inside and as guests move from the front room toward the back, the pathway meanders all the way around to the other side and back toward the front. It is a very large store, once inside, with so many wonderful gift items and home accessories galore.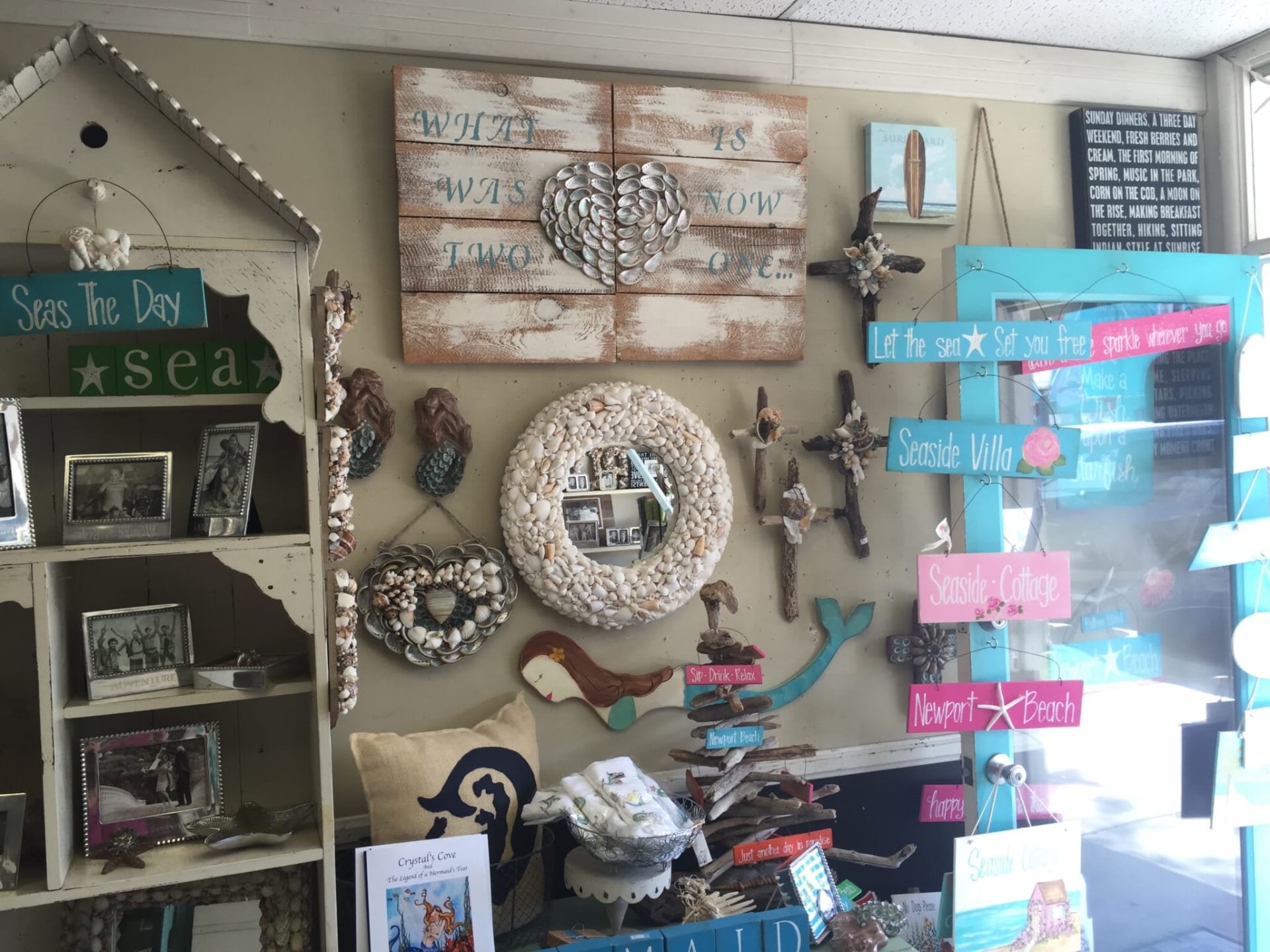 Shirley's Heart
Greeted with a wooden sign with sea shells and a "Seas The Day" message painted front and center, I knew I was in the right place. This store is chock full with all types of adorable gift items and coastal surprises. There are picture frames and mirrors bedazzled with sea shells, mermaid carvings, hand towels, signs with fun phrases that had us laughing in the aisles, driftwood art pieces, serving trays, kitchen towels with lobsters and a very nice selection of pillows for the home and boat.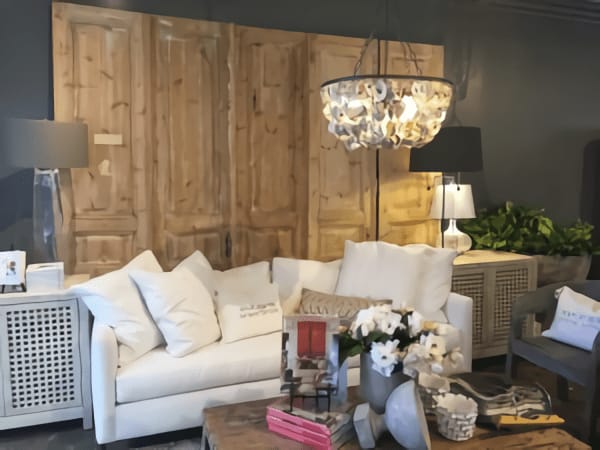 Gardenology
Tucked in a charming center with outdoor patio dining, upscale interior designer shops, and a hair salon is Gardenology. This is a home accessory store with a real sense of coastal style. Take notes! The sea shell chandelier represents just that perfect "statement piece" for any dining room. Unstructured sofas with decorative pillows are inviting and casual. Lamps, end tables, vases, rugs, and a lovely selection of faux succulents are all here with large windows and an inviting, greenhouse feel to the space.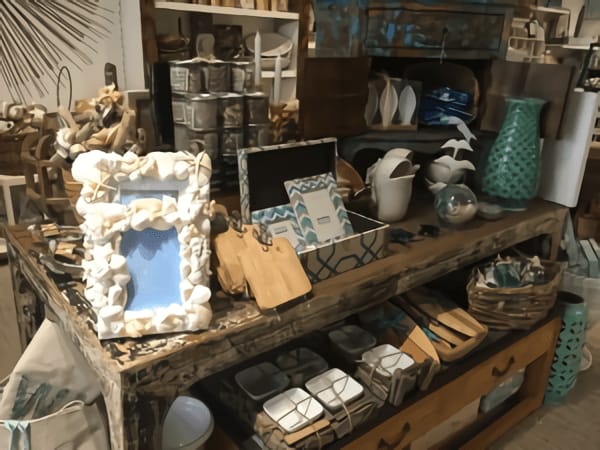 Newport Colony
This is a home décor store filled with gift items, pillows, wooden signs and other "cottage by the sea" home accents. They carry Mud Pie dishes and serving trays (quite popular here in Newport) featuring nautical themes and sturdy silver handles. One customer was raving about the Nest house fragrance, which is available in candles and reed diffusers that work very well, according to this loyal customer.
Here you can find interesting objects, from coffee table books to dainty containers in the shape of sea shells and coral, bath products and other accessory items from around the world. In addition to home décor, there is a large selection of jewelry and charms, picture frames, cards, wooden frames with fun phrases, and all kinds of great gifts. The store just relocated (mid-July, 2016) to its new location next to Garys men's clothing store.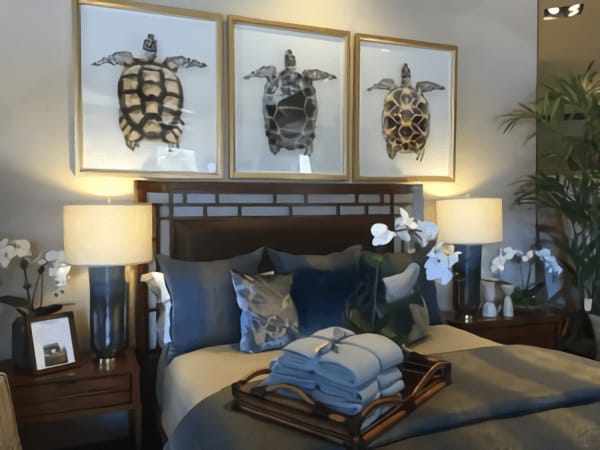 Tommy Bahama
This is a perfect spot for locating custom furniture with hundreds of fabric selections to choose from. Local painters are featured on the walls, providing beach scenes and paintings of nearby beloved spots.
A local artist designs out of glass beautifully delicate lamps and illuminated accessory items to resemble an octopus floating in the water. From large scale beds and dining room tables of rich, smooth wood to outdoor furniture with custom fabrics, Tommy Bahama Home has it all, including the perfect accent pieces to complete the look of coastal elegance.
Sign Up for Newport Beach's Newsletter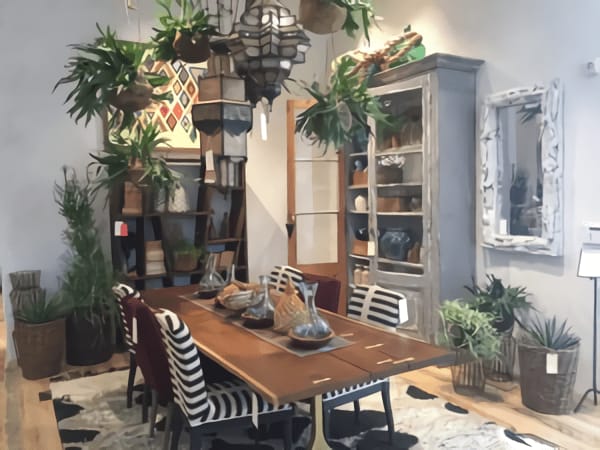 Anthropologie
This store is actually a chain operating over 200 stores worldwide. The items are curated from around the globe offering women's apparel, accessories and home furnishings. Room and wall décor, mirrors, curtains, rugs and pillows can be found throughout the store. They also have armoires, sofas and settees, beds and bedding, pillows, headboards and throws. The Newport Beach location was recently renovated and has literally doubled in size. Complete rooms have been designed, creating a "coastal, hand-crafted" vibe. Don't forget to look up, as the chandeliers are exquisite.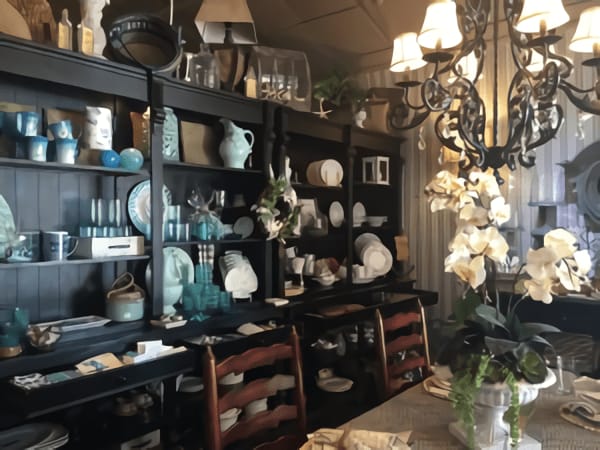 Coast Hills Pharmacy
At first glance this might seem surprising. A home décor store that is located inside a pharmacy? Yes, that is exactly what this unique store offers. It offers a lovely silk flower selection with an artist on-site to assist with custom arrangements. They have a lovely selection of home décor items, including serving trays, sea inspired bowls, guest towels, candles and gift items. The store is quite expansive and they offer complimentary gift wrapping and an incredible selection of cards and stationary as well.
Written by Deirdre Michalski is a travel and culinary writer covering topics near and far. You can read more about her adventures on her website.